The Hunting the Tigers project is temporary on hold, it went wrong with the paintjob. I used Silly Putty for the camouflage. When i removed the Silly Putty the paint and PE came of also. I think that the Silly Putty is to sticky. Unfortunately the damage was to much to go on with it. A new KT is on his way so stay tuned!
In the meanwhile i've been working on this beauty, the Dragon Panther A Normandy version. The build was nice and fast just like al Dragon Panters.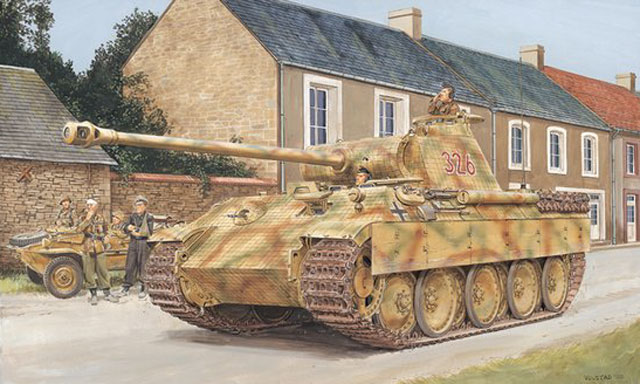 Updates are a Armorscale barrel and ATAK zimmerit. From a modelling frend i got Dragon DS tracks and think that i will use these on the Panther. some left overs from PE Panther sets and a set of grilles are used for some extra detailing.
next paint!